The 1st Tyrolian Wood Museum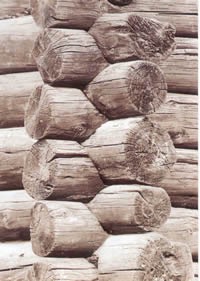 A dream of many years has come true Hubert Salcher, the well-known woodcarver from Auffach had been planning for years now, to establish a real wood museum. In itself it is not so surprising, when you as in this case have been busy with wood from an early age. However the gathering of such a large collection is quite labour intensive. In the museum you will come across a variety of attributes, nearly too many too mention.
Therefore a chronological order of everything what is to be seen in wood. There is kindling wood and fire wood, wood carvings, block planes, wood assemblies which are used in the furniture industry, such as cupboards, kitchen utensils, high chairs, crib figures, agricultural implements, musical instruments, ornaments for cupboards, and furniture, pots, toys, chairs etc. Nearly to much too mention. Next to the above mentioned you will find painting studies and carving studies of Hubert. It is certainly most rewarding to look at, the original cobler's workshop of Hubert's father and the original carpenter's workshop of a dwarf. Furthermore there is a large old crib to be seen.
It is certainly advisable to visit the museum and a word of advise is: don't just go through it all in a hurry, but take your time and then you will come amazing discoveries. Many regular guests of the Wildschönau, know this striking woodcarver. What many of you don't know perhaps is: that Hubert next to his great love for the wood-museum is also one of the great inspirators and initiators to preserve this unique valley and restore it and where necessary rebuild what has been lost.
A fine example of restoring is, to make the name of the farm and the house again visible by menas of a new name plate. Also the theme path "the woodroad" has once been trough about by Hubert and together with other people, thie has recently been realized. It is surely worth the effort to take a walk along this path and in addition to that to pay a visit to the museums in order to get know Wildschönau better. Many important matters about the olden days in the Wildschönau have been categorised in the 1st Tyrolian Wood Museum at Auffach and in the museum " zum Bach" in Oberau. Also " the Erlebnisbergwerk" in Thierbach gives a good impression about part of working community in former times. It has its own music room with an Bosendorfer concert grand piano. The museum was recognized in 1998 as the Treasure House of Austria.
We celebrate in 2021:"45 year woodculving Hubert Salcher and 25 year carving 1. Tiroler Wood Museum"
The museum was opened 12 June 1996
The Museum was awarded in 1998 as a "Treasure-house of Austria".
The Museum was awarded throughout Austria in August 2004 as a Museum of the month. (www.austrianmuseums.net)